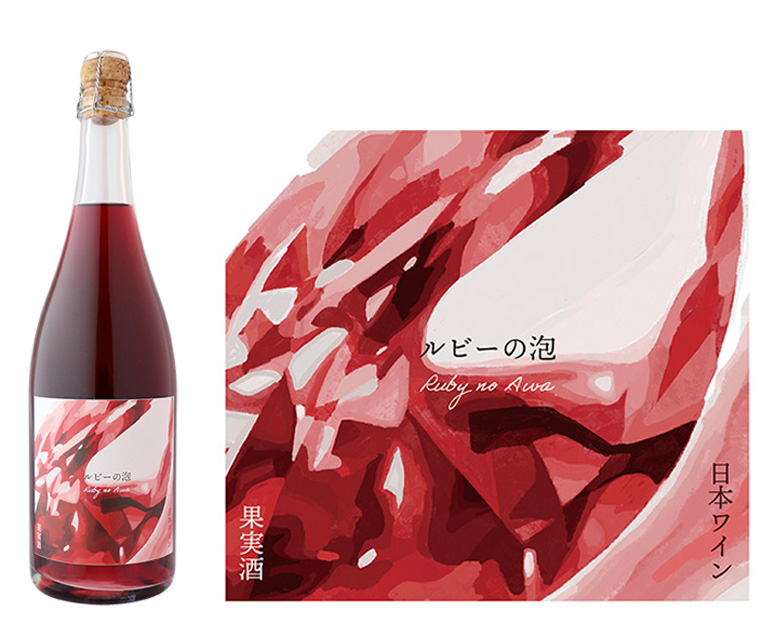 Ruby No Awa is a light, fruity, spicy red sparkling wine. The sparkle is from a secondary fermentation in bottle using wild yeasts. The wine is bottled young and riddled off its lees after a few months of storage. The grape involved is the Shokoshi grape, developed by the renowned Sawanobori family of Japanese grape breeders.
The pretty, refreshing character of this wine makes it a natural for peach caprese, and good friends.
TECHNICAL DATA
VARIETY
SHOKOSHI 100%
VINEYARD
Kaminoyama city, Yamagata prefecture
Akami region in Sano city, Tochigi prefecture
HARVEST
DATE
12th, 24th August; 1st September 2020
Sugar at Harvest (average): 21.3oBrix
BOTTLING
Tirage on: 21st September 2020
Disgorgement on: 1st, 2nd April 2021
The number of bottles produced: 2,045
ANALYSIS
DATA
Alcohol: 12.5%  Total acidity: 5.8 g/L.
Residual Sugar: 1.7g/L.
10/Apr/2021
●2020 Ruby sparkling Wine Details PDF