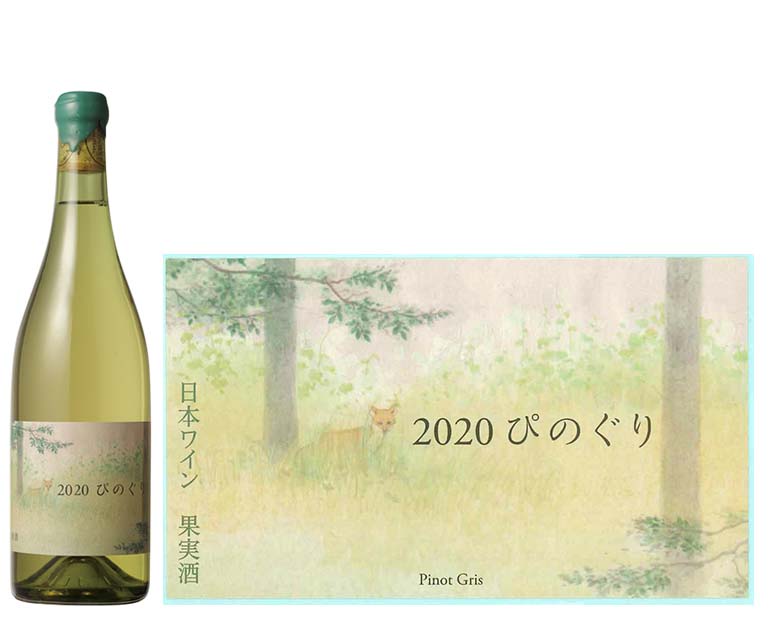 Pinot Gris is planted and vinified throughout the wine world, yielding several distinct styles of wine.
There is the light, refreshing, quaffable style typical of Italian Pinot Grigio. In places like California, Oregon, and New Zealand, warmer weather and a different set of goals often give ripe, rounded wines with mouth-filling fruit. The ne plus ultra of Pinot gris-based wines is widely considered to come from Alsace, where local conditions and traditions produce pungent, spicy wines with intense depth and minerality, capable of aging for decades.
To which of these categories (if any) does Hokkaido Pinot Gris belong?
As the 2020 Coco Toaru Pinot Gris is only our 7th vintage, it is still too early to tell.
We at 10R and Coco Farm and Winery strive to make wines respectful of their terroirs, so we won't be 'pushing' the wines to conform to any pre-conceived notions of what Pinot Gris should be. But we offer up each and every vintage that they will tasty, true expressions of wine enjoyable to all.
Join us on our discovery of classic Hokkaido Pinot Gris.
TECHNICAL DATA
VARIETY
Pinot Gris 100 %
VINEYARD
Nobori district, Yoichi, Hokkaido
HARVEST
DATE
25th~29th October 2020
BOTTLING
Bottled on: 18th~19th September 2021
The number of bottles: 6,247 (750ml)
ANALYSIS
DATA
Alcohol: 12.3 %
Total acidity: 6.4g/L
Residual Sugar: 1.3g/L
12/Oct/2022