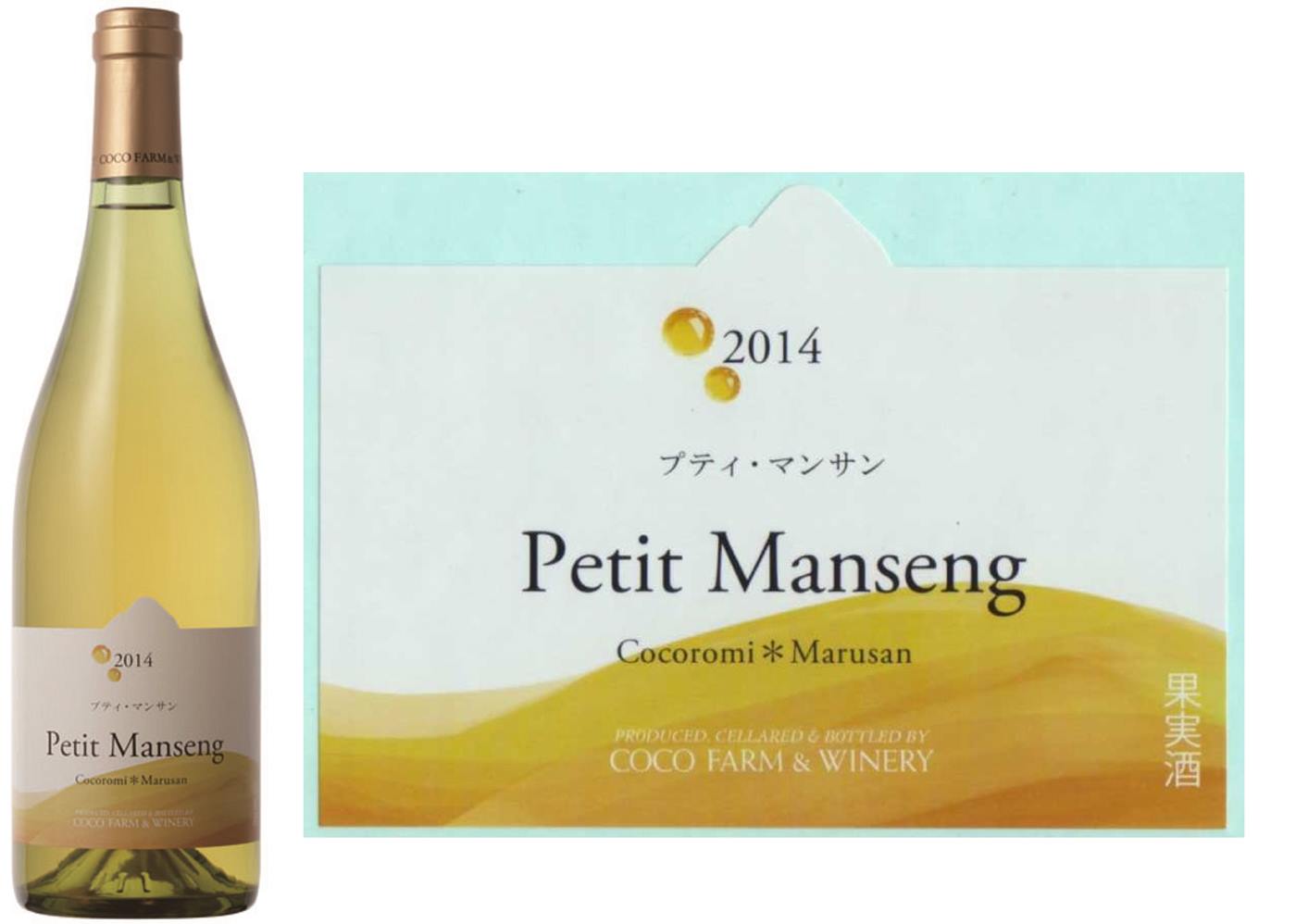 Two defining characters of the Petit Manseng grape are high acidity and high sugar content, even if it is grown in a climate of high rainfall and warm temperatures. In its original home in Jurançon, France, the wines are often made in a sweet style to capitalize on these features.
In Ashikaga, due to higher amounts of rain and extremely hot summers, we can get moderately acidic grapes with intense flavors of honey and lemon curd, and a ripe mouthfeel reminiscent of fig jam.
Enjoy this wine with fondue, fried oysters, fried fish with a sprinkling of lemon, grilled chicken with mustard, fruit salad, spare ribs, or Blue cheese tart.
TECHNICAL DATA
VARIETY
Petit Manseng 100 %
VINEYARD
Tajima, Ashikaga, Tochigi
HARVEST
DATE
20th 28th September, 1st 2nd October 2014
Brix @the Harvest(average): 23.2°Brix
AGING
14 months in a mix of wooden barrels and stainless steel tanks
BOTTLING
Bottling without clarification
Bottled on: 16th December 2015
The number of bottles : 2,142(750ml)
ANALYSIS
DATA
Alcohol: 12.9 %   Total acidity: 0.75 g/ 100 ml.   Residual Sugar: 1.45 %
26/Apr/2016