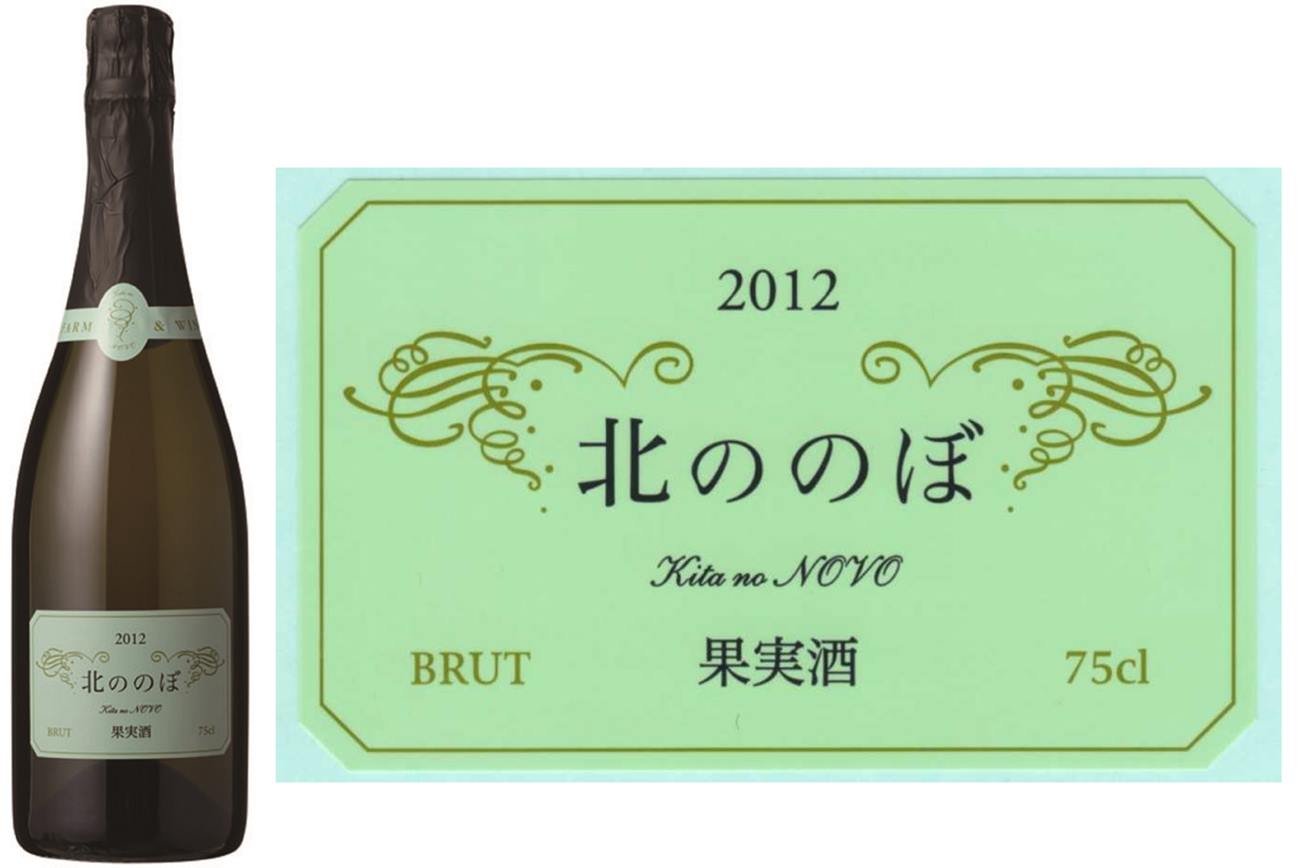 Kita-no-Novo is a classically styled sparkling wine, close to its Champenoise roots, made with careful attention to detail and in accordance with techniques developed by the Champenoise winemakers of northern France.
The grapes involved are Pinot Noir and Chardonnay, from the vineyards of the Kimura family, located in Yoichi, Hokkaido. The grapes, fermented "a la mode champenoise", produce a crisp, gently aromatic sparkling wine show-casing brioche, candied citrus peel, toasted hazelnuts, and white truffle notes.
Try this with Grilled chicken with morels and cream, fresh oyster, foie gras, terrine, or Brie cheese.
TECHNICAL DATA
VARIETY
Pinot Noir 90%, Chardonnay 10%
VINEYARD
Kimura vineyard, Nobori, Yoichi, Hokkaido
HARVEST
DATE
October 2012
BOTTLING
Over 32 month in the bottle with yeast
Tirage on: 15th 16th May 2013
Disgorgement on:29th January, 23rd 24th March, 13rd May, 7th 8th 11st July 2016
ANALYSIS
DATA
Alcohol: 11.2%   Total acidity: 1.04 g/ 100 ml   Residual Sugar: 0.10 %
26/Dec/2016